Motorized Skater Dolly with Pan Tilt head
Posting images of my incomplete DIY dolly.
Servocity PT785-S Pan Tilt head converted to Stepper motor drives for smooth real time motion as well as timelapse. Mated to a custom skater dolly, also stepper driven.
The skater dolly is made from 1/4" Delrin with metal 1/4-20 screw inserts for accessories, pan/tilt head mount, and ball head mount. Steppers, pulleys, and belts are included. 2 front wheels are locked in position. The rear drive wheel can be turned 90 degrees for circular shots. Lasers are included on front and rear wheels for alignment.
The pan/tilt head can hold a large camera (up to FS100) and can rotate full 360 degrees when mounted on the dolly.
This is a DIY project that I don't have time to complete. All mechanical work is done. Only needs to have steppers wired up and connected to a controller. The dolly stepper motor has been wired up and tested.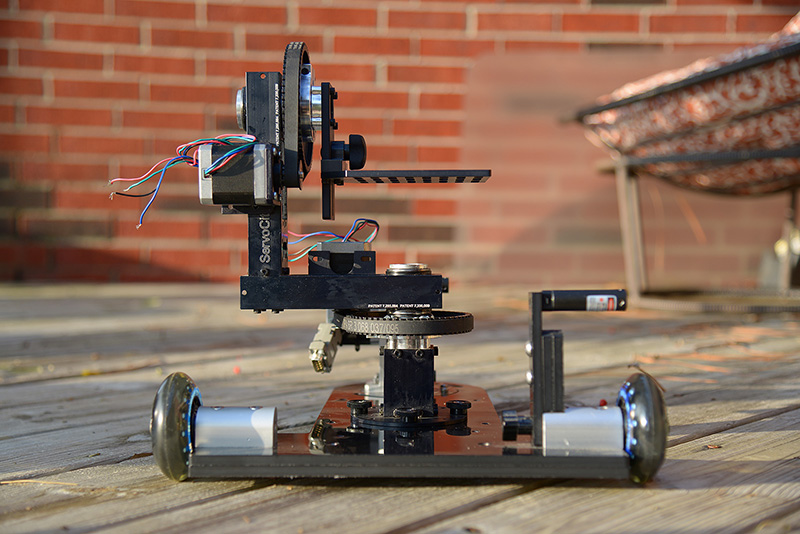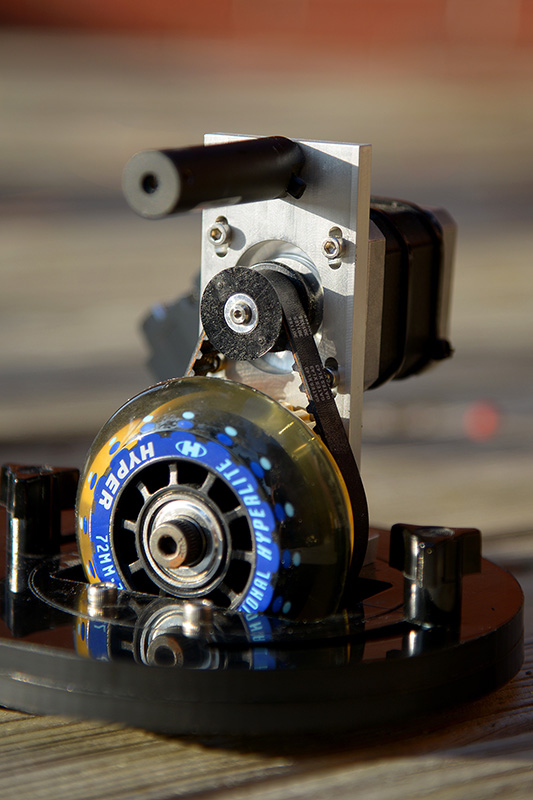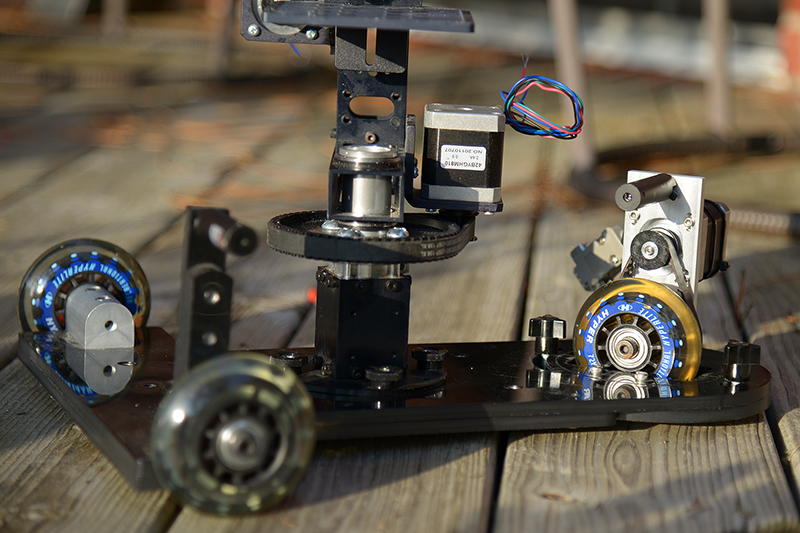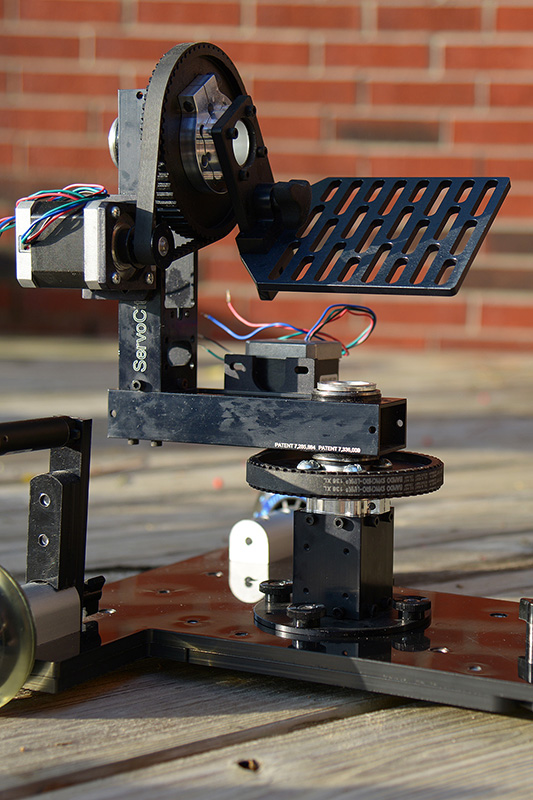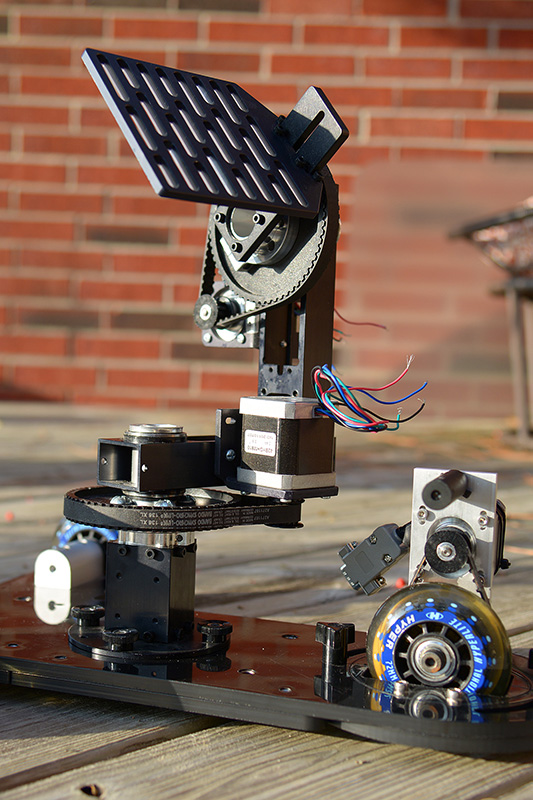 Also posting in For Sale section since I don't have time to finish it.
http://forum.timescapes.org/phpBB3/viewtopic.php?f=23&t=11573