So I have finished the 3rd version of my time lapse dolly, price of this was about $80 and $60 of that was the track. I used 2 pieces of 1" square aluminum tubing for the track and and built the cart out of an aluminum plate, some redi-rod, bolts and bearings. To drive the cart I used a dryer timer motor. I glued some pieces from an old printer to the motor, cut a groove in the gear and put an o-ring on it. The motor is mounted under the cart and the o-ring touches the track and drives the cart forward. I think I have reached the limit of what I can build with what I have on hand.
Here are some pics to help clear up my rambling.
Here it is set up on my deck.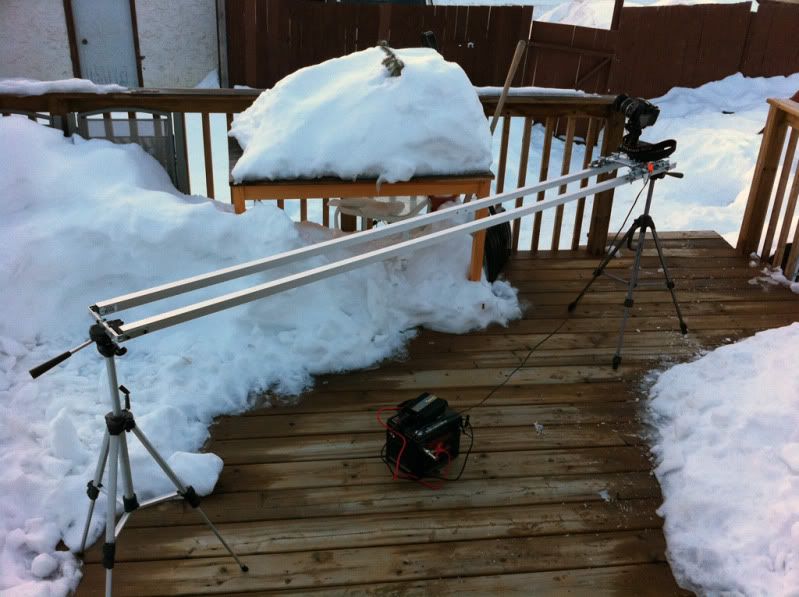 Top of the cart.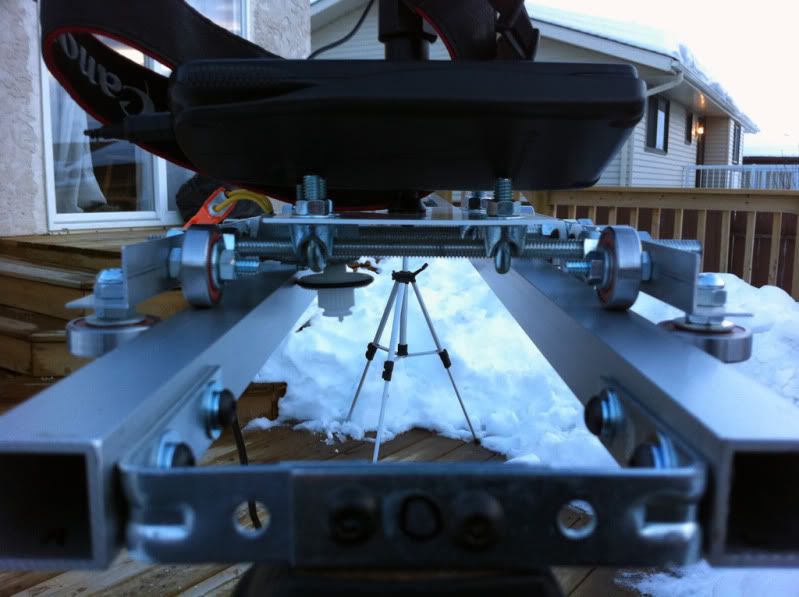 Here is the drive. The bracket with the hole in it is for another bearing that is used for vertical orientation when I get a proper motor and belt system set up.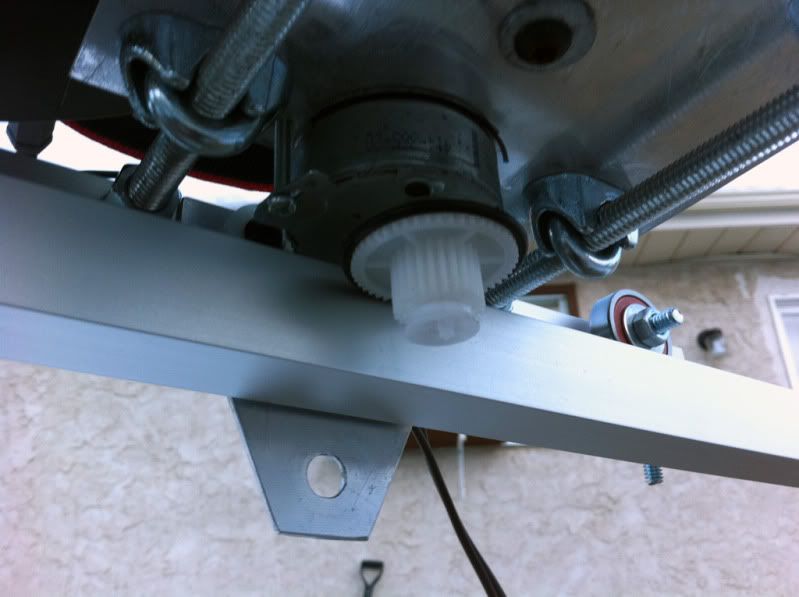 I made a short video, there is not much to see I just wanted to test it to see how smooth it looked. Sun goes down fast after I get home from work.